World-Class Tractor in the Philippines
With a long and decorated history in providing quality agricultural machinery in the Philippines, Ford Tractor Philippines Inc. (FPTI) is one of the industry's leaders in farm mechanization. From our humble beginnings in the '80s to our business mastery in the 21st century, we strive to give our farmers the right tools and the right services to ensure that their world-class tractor in the Philippines can serve every Filipino to their fullest.
Providing the best products takes expertise, and our company did not succeed overnight. Through trial and error, we have become experienced industry professionals with services spanning over three generations. Through the years, we have found our purpose — to help our Filipino Farmers in the field and provide them with top-grade farm machinery, lowering costs and improving their quality of life.
The Benefits of Using New Agriculture Machinery
Agriculture technology has experienced notable improvements over the past decade. This results in new machinery that is capable of contributing greatly to the operations and maintenance of any farm.
Increased Productivity
Productivity is key to survival for any farmer. Every day spent on the field should count for something. Using new agricultural machinery in the Philippines yields not only a greater capacity of work per farmer, but with additional farm implements you can also speed up the cultivation of various crops and vegetables.
Plus, these agricultural tools aren't just designed for crops, but also for land reclamation and irrigation systems. Instead of investing time and money in extra workers, you can instead invest in high-quality equipment to increase your agricultural efficiency.
Versatility
Many agricultural machines can use farm implements from the Philippines to execute a wide range of possible activities. Versatility in your agricultural process is possible through the use of new machinery such as the rotavator, power tiller, combine harvester, and more.
Utilizing these additions will empower farmers everywhere. Trained and skilled farmhands can do the work of a hundred using just one machine and its implements — and in record time. Versatility leads to the improvement of your cultivation system and even improves the quality of life for the workers.
Power and Durability
Turning pieces of land into usable areas for cultivation takes immense power and labor from farmers. With the help of agricultural machinery, this undertaking can be done easily and conveniently — and can even be done more effectively! A high-quality tractor in the Philippines can assist you in making the most out of your land.
All laborious work needs durable tools to get the job done. With new technology and capabilities, tractor parts from the Philippines are made to withstand high amounts of stress and environmental factors — giving your agricultural machines longer lifespans. Every piece of equipment is made to serve its purpose without losing its effectiveness and can last for as long as you need it.
Maximized Outputs
While human hands are capable of doing nearly every job under the sun, time is money, and sticking with traditional methods will only slow you down. With a quality tractor from the Philippines, you can be ensured that you can do your work much quicker, resulting in increased agricultural yields.
Use your precious time to choose the right upgrades, and increase production capabilities. Investing in agricultural machinery from the Philippines might seem costly at the start, but you will see that the technology pays for itself in the long run through maximizing your outputs.
Why Choose Ford Tractor Philippines?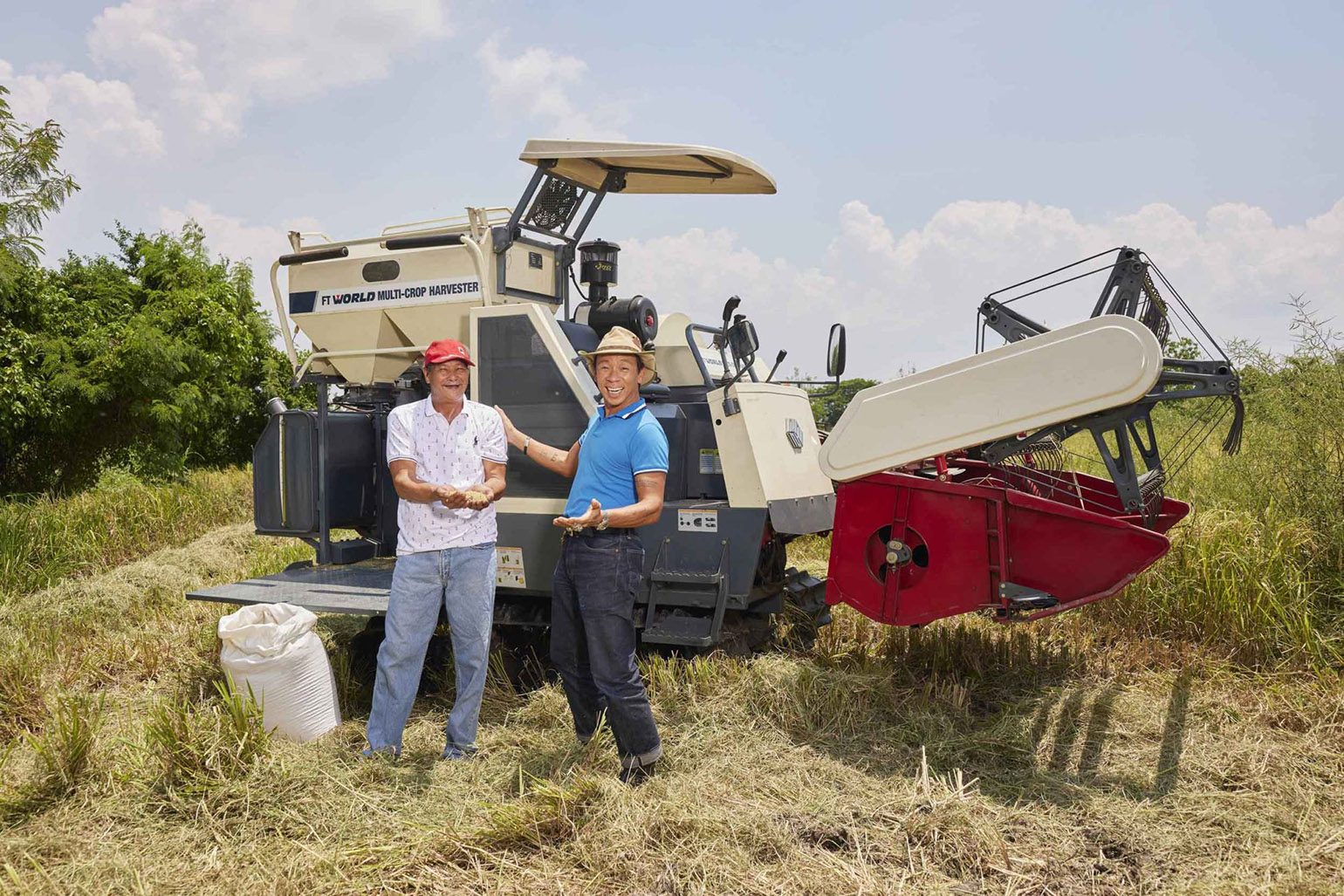 On top of offering high-quality machinery, Ford Tractor Philippines takes great pride in adding extra value to our products and services. We ensure our customers receive machines capable of giving the following benefits.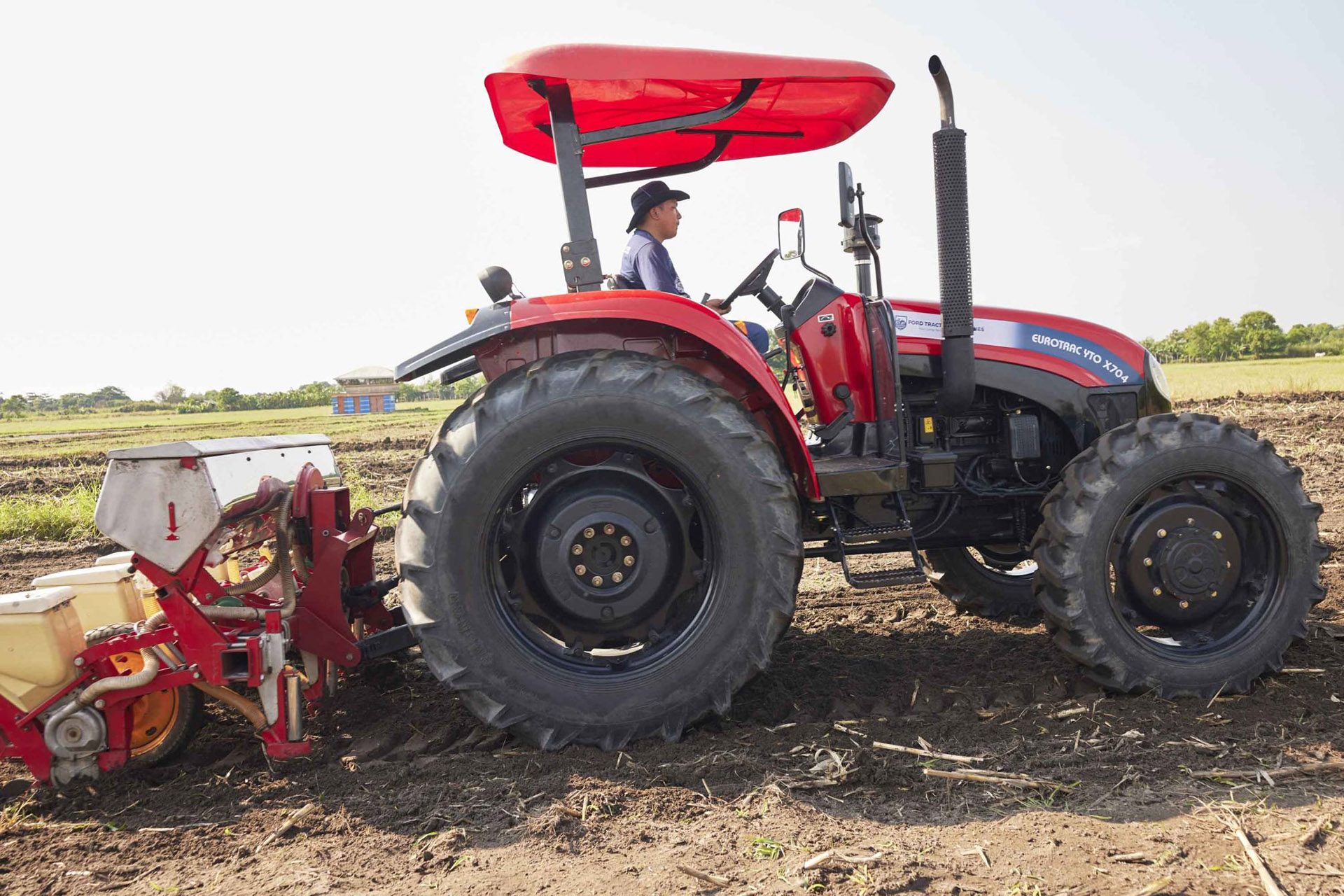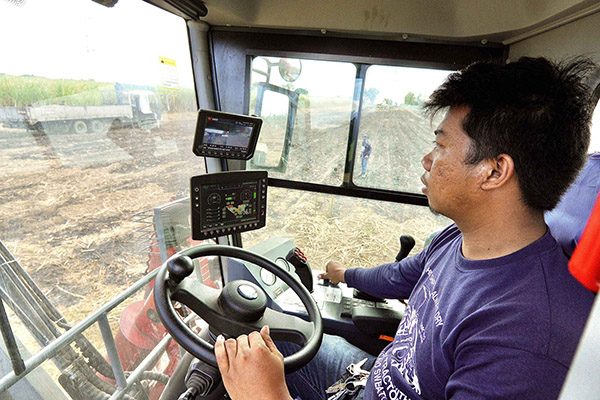 High-strength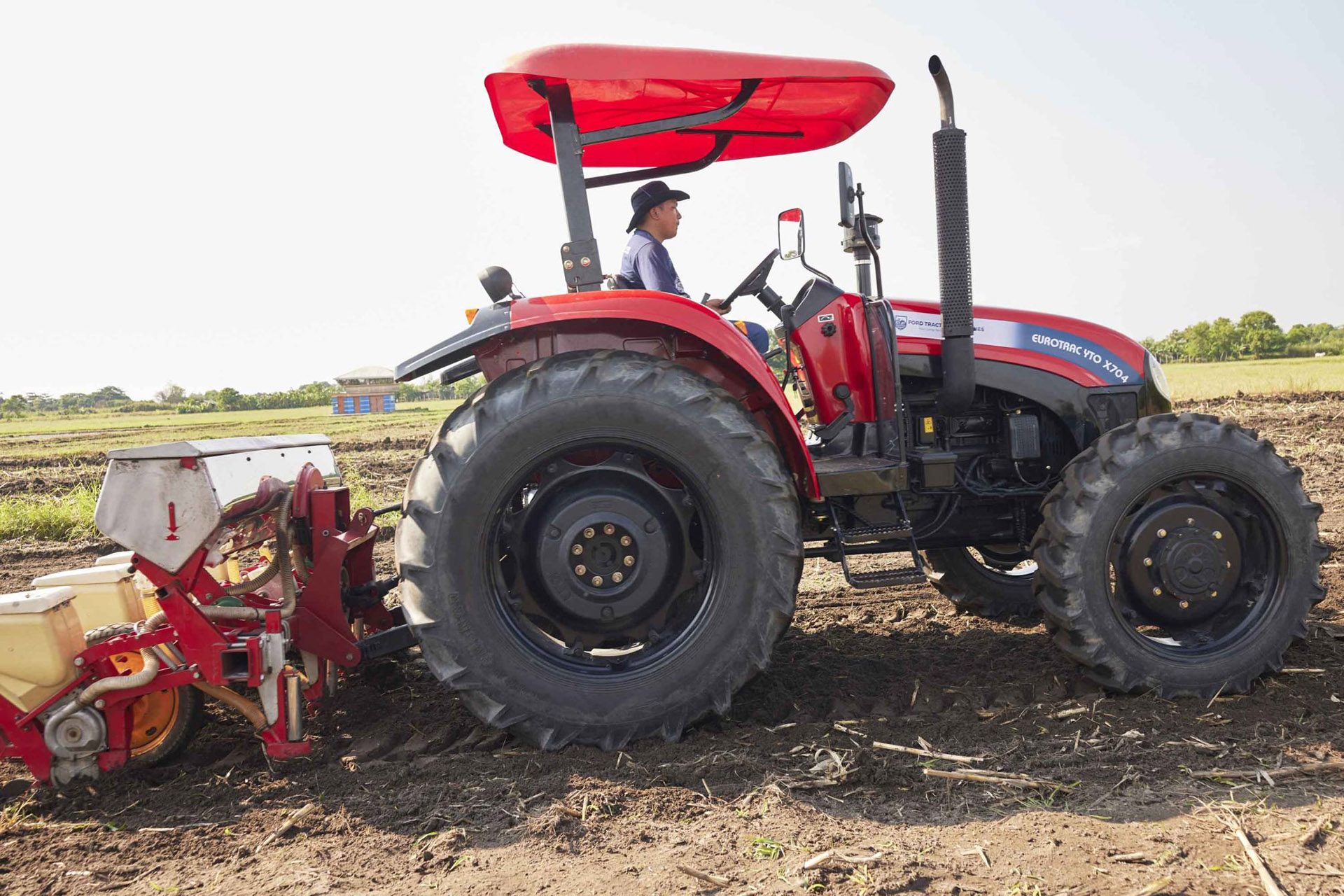 Strength is the heart of any tractor in the Philippines — it is what provides the ability to do heavy work. Ford Tractor Philippine's high-strength machines use their engines and fuel in ways to offer more power than their counterparts.
Our machines — from the EUROTRAC YTO-X454 to the FORD 8210 — are all designed to give high horsepower capabilities to meet all your intense farming needs. With our impressive numbers, we provide more than enough power to do the heavy-duty work in maintaining or expanding your farmlands.
User-friendly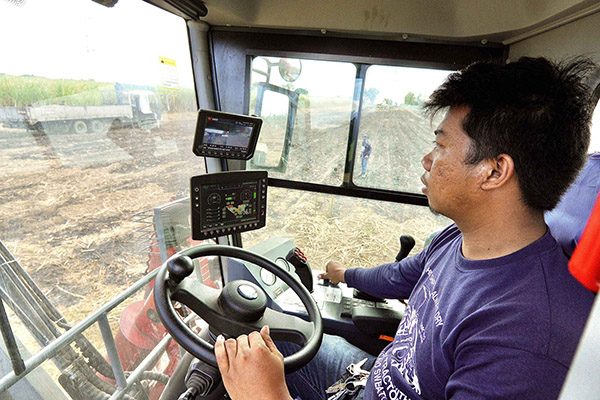 Quality machines can handle both the workload of agricultural tasks and the commands of any farmhand. When choosing your cultivation tools, always choose the options that can adapt to their users on top of working long hours and multiple tasks.
We wholeheartedly believe that farm machinery in the Philippines should not require excessive labor or energy to operate. With our tractor parts from the Philippines designed with the end-users in mind, we ensure that every component comes together to create a user-friendly machine.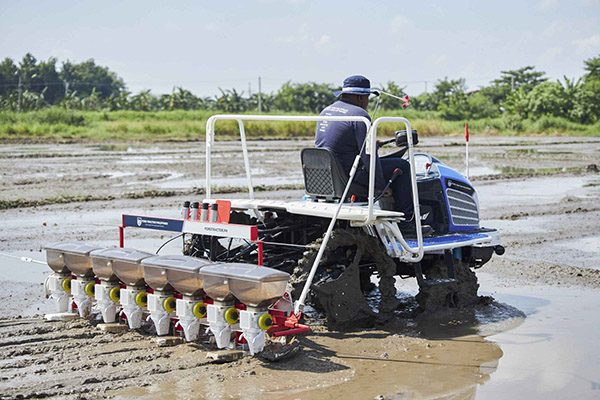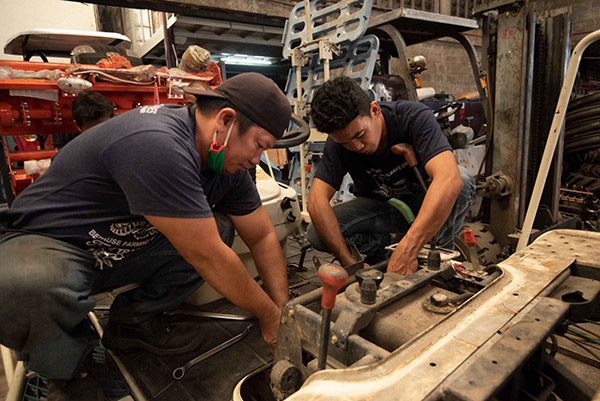 Fuel-efficient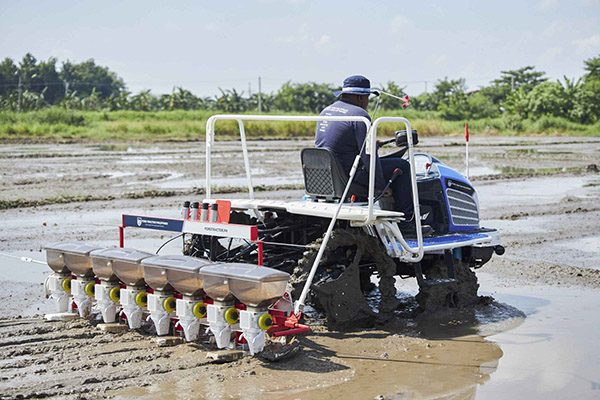 Fuel efficiency is a great way to avoid unnecessary costs for your business. Rely on the machines that can use energy-saving technologies to save on costs and will be friendlier on your budget in the long run. Our agricultural machinery from the Philippines is made to be fuel-efficient whether on the job or idling in the field.
Reliable Services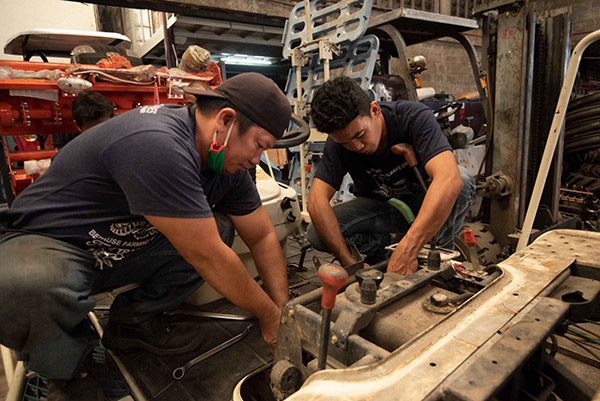 What most farmers don't know is that spare parts and service facilities are the biggest pitfalls in owning a tractor in the Philippines. The lack of parts and services can lead to higher repair costs and part sourcing woes when something goes wrong with your machine.
With Ford Tractor Philippines, you don't have to worry about the reliability of our services. We take great pride in continuously training our people on the best ways to maintain our products. Our company also makes sure that we are always ready to respond to customer's parts and service requests — we have a steady supply of tractor parts in the Philippines, and seven service centers spanning from Isabela and Davao. We are always close by to provide top-of-the-line assistance to you in your time of need.
Upgrade Your Agriculture with The Best Tractor in The Philippines. Buy from Ford Tractor today!
With the numerous advancements of farm equipment in the Philippines, you can make drastic changes to your agricultural process that improve the way that you work. If you are looking for a world-class tractor in the Philippines, choose Ford Tractor and make your life-changing purchase today. Click here to contact us!