What are the tips for choosing a new tractor?
Consider the size of your farm

Consider the farming implements

Determine the type of your property

Consider the type of engine you need

Check the tractor's capacity

Choose the best tractor distributor
Tractors are essential farming equipment for digging holes, hauling loads, mowing grass, and so on. However, there are still many who assume that tractors are too expensive, especially those that are made with high-quality materials. But the good thing is, you can now buy an affordable tractor without compromising the quality and features you're looking for! Hence, every farmer who's planning to buy a new tractor deserves to invest in a first-rate tractor. Here are 6 tips for choosing a new tractor to get the best value for your money. 
Consider The Size Of Your Farm
The first tip is to know the size of your farm to help you choose the new tractor accordingly. 
For instance, those farmers with small-sized farms need tractors of about 35 HP suitable for agricultural purposes. Meanwhile, large-scale farms require tractors with 45-70 HP to accomplish tasks smoothly such as spraying, mowing, tilling, etc.
In addition, the choice of your new tractor should primarily align with your long-term farming needs. That's why make sure to choose a tractor that can serve your present and future farming needs within your field.
Consider The Farming Implements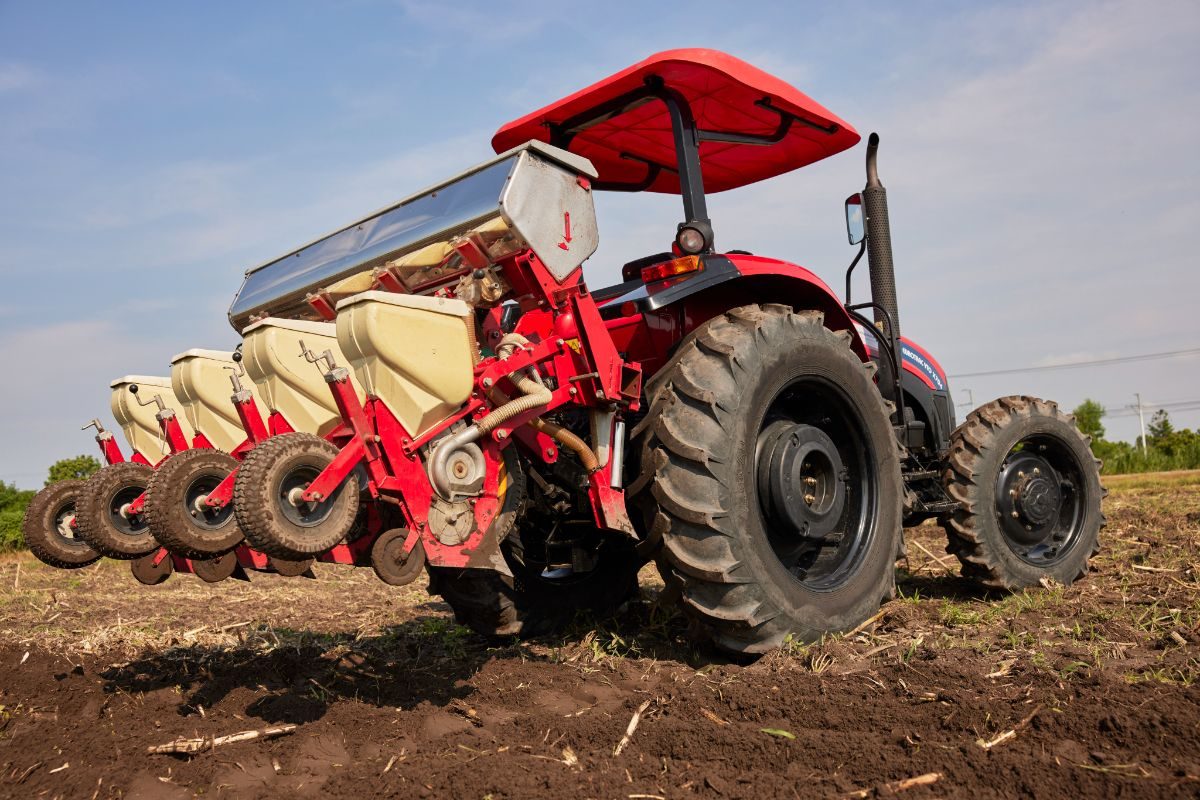 With the help of farming implements, a tractor can be more versatile. Implements are attached to tractors to perform more farming tasks. Thus, a great tip for choosing a new tractor is to consider the implements you can or need to attach. 
If your farming duties include towing trailers or pulling heavy tools across your field, you may want a few implements that are good enough to help your tractor perform those tasks. On the other hand, simple mowing does not require to use of farming implements.
Determine The Type Of Your Property
In choosing a new tractor, don't forget to see what type of property or field you have because it also determines the style of tractor you need. 
Ford Tractor Philippines suggests that you should purchase a new tractor that can easily traverse the length and breadth of your property without getting stuck. And before it's too late to realize, you should also avoid purchasing a wide tractor if your property has trees or other obstacles because such tractors can't be navigated easily around those. 
However, if you have a very wide field, speed will become more of a consideration by checking out the size and specs of a tractor you're considering buying and then determining how it'll work on your wide field.
Consider The Type Of Engine You Need
One of the most essential elements of a tractor is its engine because it determines its performance. Tractors' engines differ from one another. Thus, you need to be more precise in looking for the type of engine that your chosen tractor should have. 
If you're performing heavy farming duties in your field, you must invest in a tractor with an all-powerful engine. 
In addition, most tractors use gasoline fuel or diesel to function. Those that run on diesel engines are more powerful, unlike the ones that use gas engines. Therefore, you should choose a new tractor equipped with high horsepower to handle extreme farming activities.
Check The Tractor's Capacity
Tractor manufacturers will say that their tractors have excellent lift capacity but only a few do not trick or deceive you. That's why you have to know how to check and measure a tractor's capacity. Fortunately, there are different ways through which you can check the lift capacity of a tractor. 
For instance, there are tractors with bucket center capacity, pivot pin capacity, arm lift capacity, full height light capacity, and among other types. Therefore, each tractor is issued with different hydraulic pressures and flows.
Ford Tractor Philippines suggests you buy a new tractor and a loader from the same manufacturer to avoid compatibility issues.
Choose The Best Tractor Distributor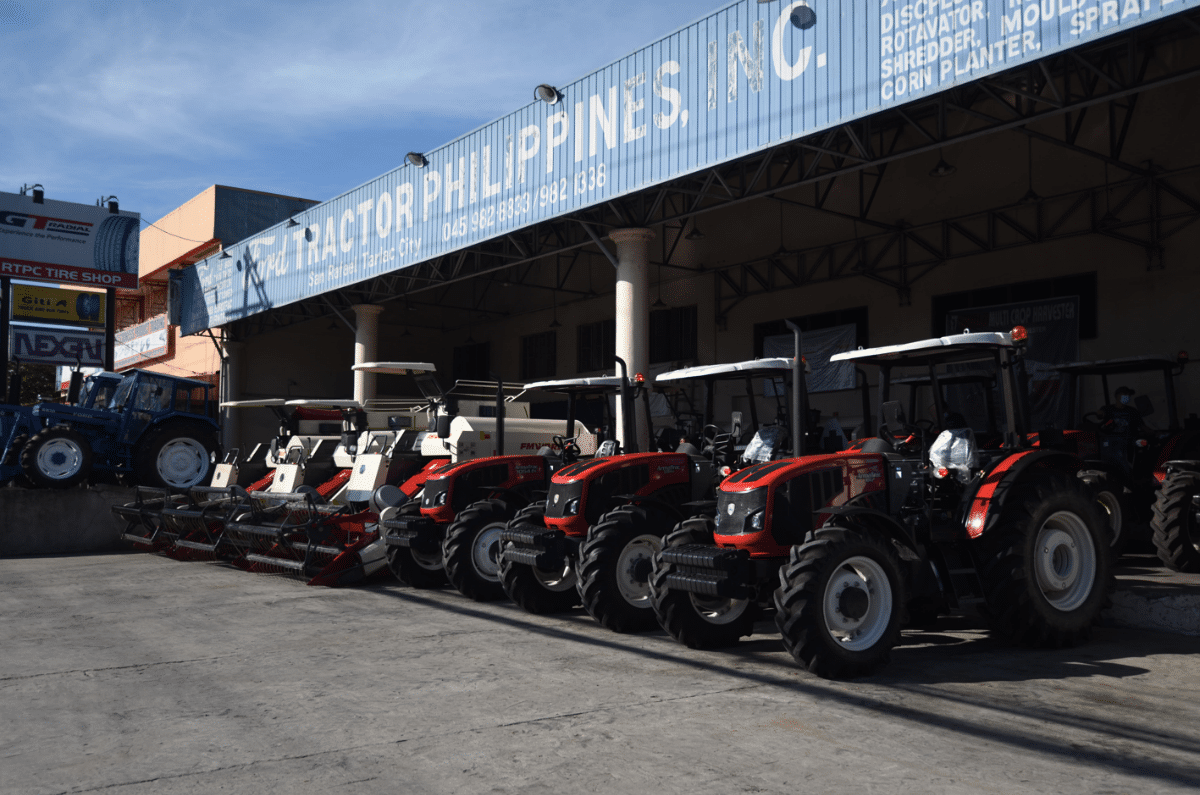 The fact is not all tractors are made with top-quality materials. You'll also encounter low-quality models, so you might want to be somewhat judgemental in your choice of tractor distributor as a customer. 
Choose a tractor distributor that can offer you an affordable tractor with high performance and less maintenance, that you can truly depend on during farm duties.
Since the 1980s, Ford Tractor Philippines is the most reliable and leading importer and distributor of agricultural machinery such as tractors, implements, and other spare parts to help our Filipino farmers perform their tasks with ease.
Key Takeaway
Seemingly, there are so many tips for choosing a new tractor to consider before you buy a new one. It may not be easy to buy the right tractor, but the above tips we've mentioned will surely give you a good start on what to look at in a new tractor to ensure that you bought the best one.
Are you planning on purchasing a high-quality and affordable tractor for your farm? You can contact Ford Tractor Philippines today, and one of our friendly staff will accommodate your concerns about farming equipment.